Sociological Trends in Legalization
In a preliminary survey by two of our researchers, Hekia Bodwitch and Michael Polson, cannabis farmers in Northern California were asked about their production practices and their experiences with the regulatory process. The goal of this survey was to document how people are growing cannabis throughout California, as well as to analyze trends in farmers' responses to legalization. Bodwitch says, "Understanding the conditions in which people do or do not comply with legalization initiatives will help illuminate who stands to benefit from state regulatory initiatives, and why." Since it is impossible to know the true number of cannabis growers, the sample may not be representative of the larger community. Nevertheless, some initial trends were seen in the responses.
In this survey, Bodwitch and Polson were particularly interested in why farmers remain out of compliance with current regulations, and how legalization will affect the lives of these people. She adds, "Analyses of barriers and opportunities to legal market participation will also help identify how legalization influences rural and urban development." She found that the most common barriers to becoming a permitted cannabis farmer were high costs, local regulatory inconsistencies (e.g. no developed permitting process), and required alterations to existing practices. Trends in the farmers' responses also showed that small farmers feel they are being pushed further into the illegal market by these barriers and regulations. Additionally, they feel that the legalization process alters local communities and supports larger scale operations. In summary, Bodwitch explains, "The preliminary survey results suggest high rates of non-compliance, indicating a need for further research on the ways farmers might be incentivized to participate in legal markets, such as, for example, through state support for farmer cooperative organizations."
Overall, the survey showed that many small farms are struggling to find a foothold in the legal industry: "We should work to ensure that legalization doesn't require profound transformations to the ways in which state services [e.g. public schools] need to be rolled out in these communities, for example."
The full report will be released later this year in California Agriculture.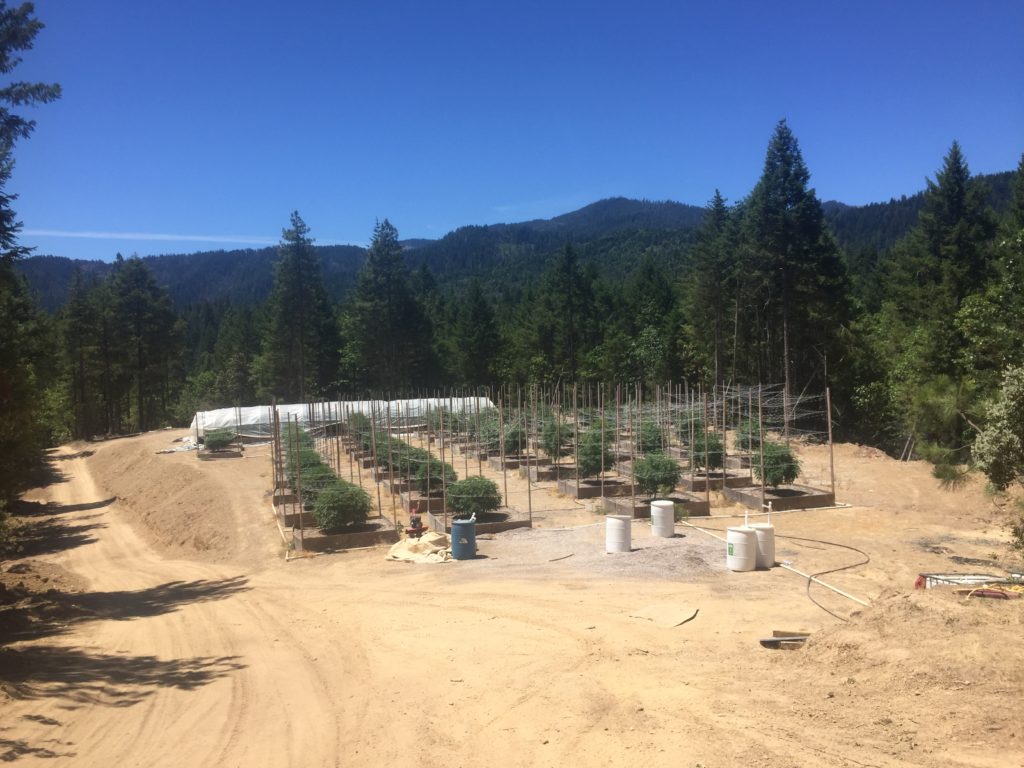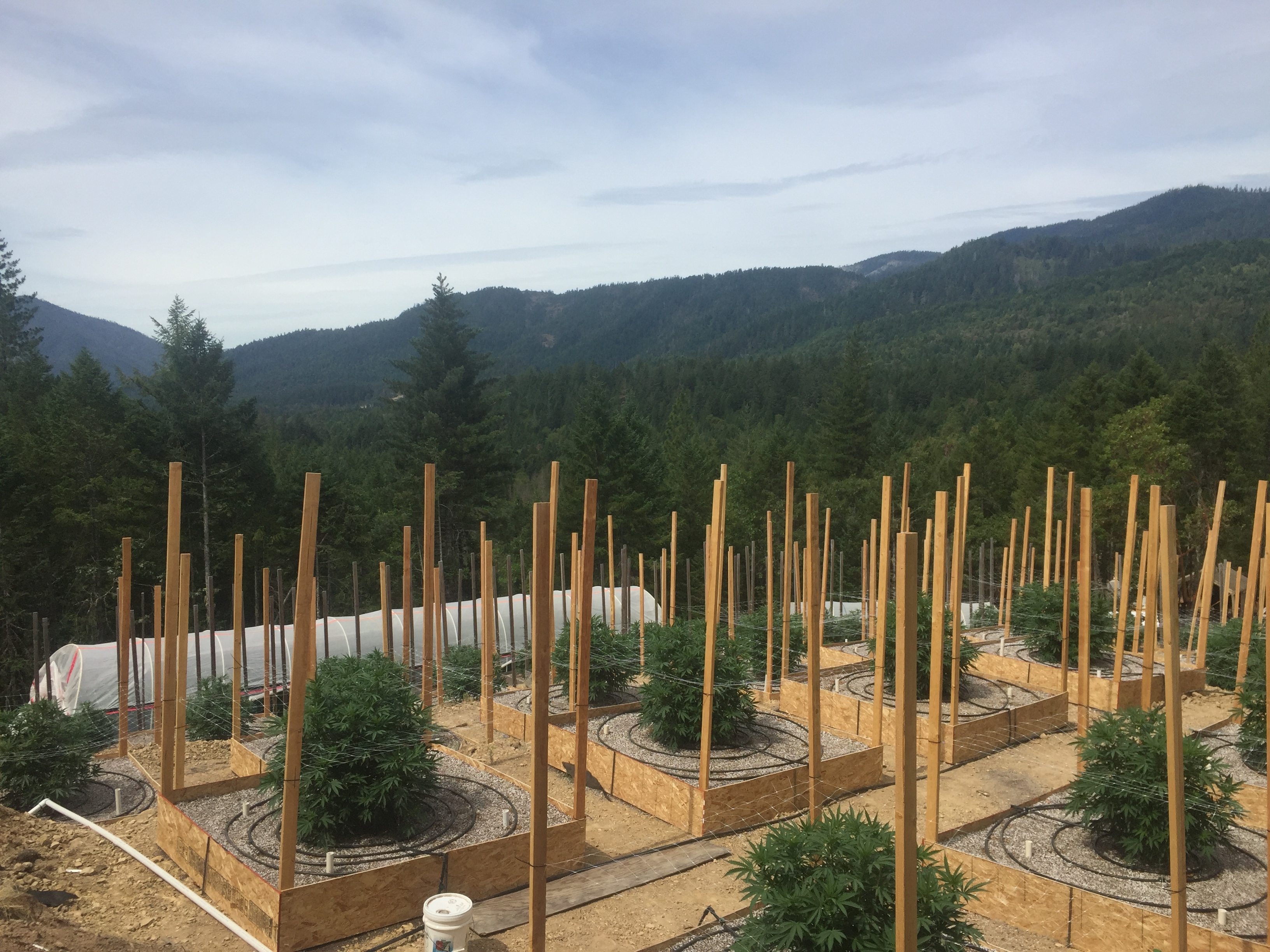 Photos of cannabis grows taken by Bodwitch.
By Leah Jones | July 7, 2019.