After legalization: Cannabis, environmental compliance, and agricultural futures
Polson, M., Bodwitch, H., Biber, E., Butsic, V., Grantham, T.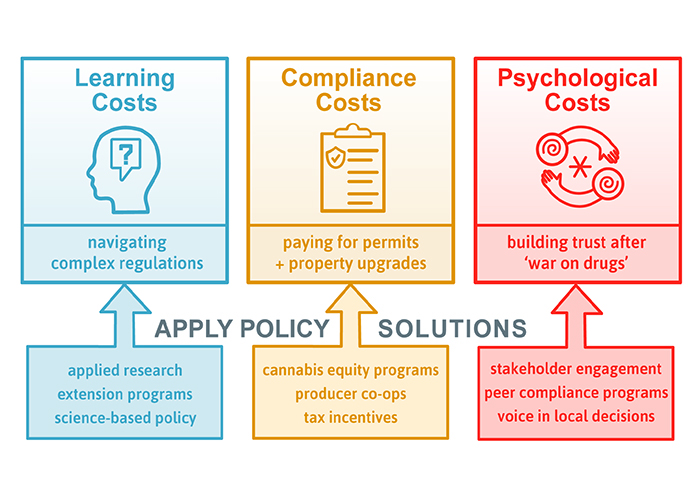 There are many barriers to participation in California's regulated cannabis industry. Is there a way to achieve environmental objectives, farmer compliance, and an equitable transition away from illegal markets?
This opinion article suggests several strategies to ameliorate compliance barriers by identifying the learning, financial, and psychological costs of transitioning to the licensed cultivation market and recommended pathways to reduce these costs. Many hope legalization of this agricultural crop, poised to become California's most valuable, will reduce environmental harms associated with illicit production, ensure safe cannabis products for consumers, and equitably support farmers along the way. Yet, the transition to a legal market faces challenges. Meanwhile, both licensed and unlicensed farms are increasing in size, thus increasing environmental pressures. Our proposed strategies present an unprecedented opportunity to model a new kind of agriculture centered on small-farm production and environmental stewardship—a model that indicates new directions for agriculture beyond cannabis.