The spatial overlap of small-scale cannabis farms with aquatic and terrestrial biodiversity
The Society for Conservation Biology
Parker-Shames, P., Choi, C., Butsic, V. , Green, D., Barry, B., Moriarty, K. , Levi, T., Brashares, J. S.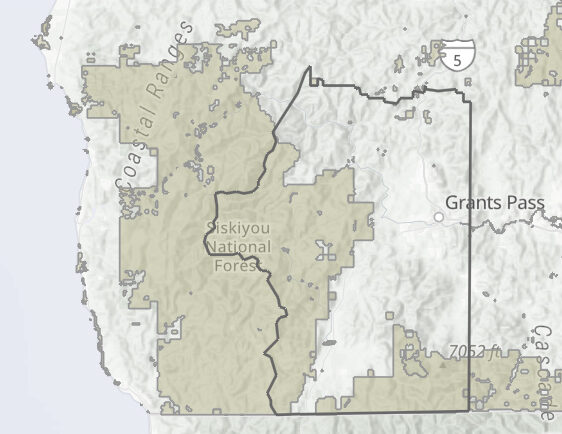 What are ecological impacts of cannabis legalization? To find out, we mapped the first season of legal cannabis farms in Josephine County, southern Oregon.
The rapid expansion of cannabis agriculture in the Western United States offers a rare opportunity to study how an abrupt change in land-use policy affects local biodiversity. There is broad speculation that cannabis production on private land is expanding with negative effects on aquatic and terrestrial ecosystems, yet there exist little empirical data to evaluate this concern. To compare how cannabis farms differed from existing private parcels, we mapped and characterized outdoor cannabis production during the first season of legal recreational production (2016) in a large legacy cannabis-producing region of Southern Oregon, Josephine County.
Using publicly available satellite imagery, we found approximately 1.34 square km (331 acres) of cannabis cultivation within Josephine County in 2016. Most cannabis production areas were small (median size 414 square meters), spatially clustered, and recently established. When compared with all available private parcels, cannabis was preferentially located in forested areas, undeveloped land and slightly closer to rivers. Within riparian areas, farms were slightly closer to rivers with predicted occurrence of coho salmon (Oncorhynchus kisutch). While projected carnivore richness was similar between cannabis and all private parcels, projected fisher (Pekania pennanti) occupancy was more than five times higher on cannabis farms. This baseline data and approach promises to help predict ecological consequences in other rural land-use change frontiers.