Local Regulation of Cannabis in California
Social Science Research Network
Biber, E., Moira O'Neill, M., de Genova, H., Froehlich, D., Hossack, J., Park, T.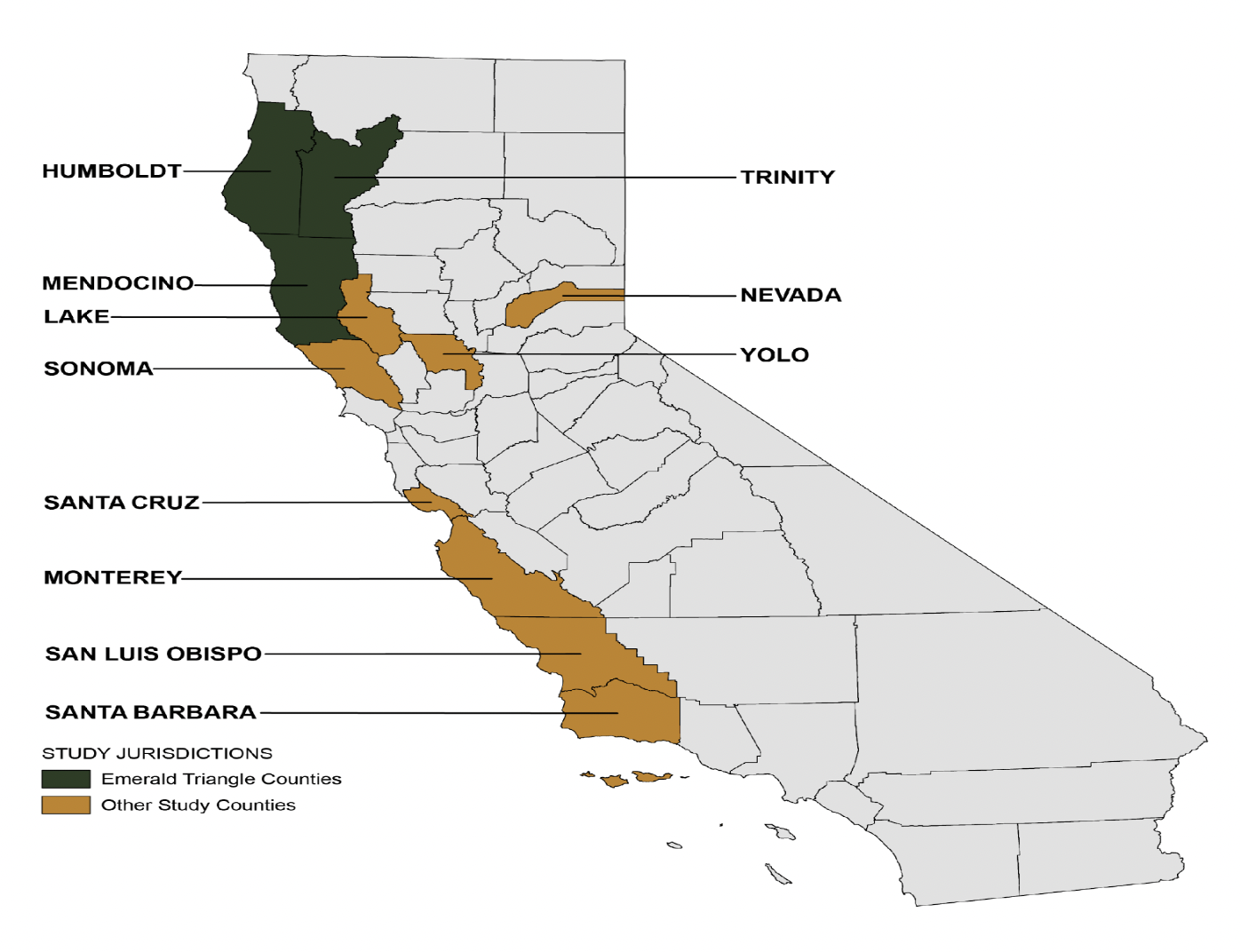 Legal researchers analyzed local and state cannabis laws regulating outdoor and mixed-light licensed commercial cannabis cultivation.
This study funded by the California Department of Cannabis Control (DCC) conducted a comparative analysis of eleven (11) California counties where the most outdoor cannabis cultivation occurs: Humboldt, Mendocino, Nevada, Trinity, Lake, Yolo, San Luis Obispo, Sonoma, Monterrey, Santa Barbara, Santa Cruz.
There has been limited research to understand the regulatory barriers cannabis farmers encounter when attempting to enter the legal cannabis market, including whether local policies might create obstacles to establishing a licensed and compliant business.
Our study fills this gap with a cross-jurisdictional analysis of local cannabis ordinances in the study's eleven counties, the application of State-required environmental review, and any overlaps/inconsistencies with State licensing processes to approve cannabis cultivation projects.
The report outlines the methods and research questions, details our findings and presents six main policy recommendations to improve cannabis regulation at the local level and changes that require implementation at both the local and state level.