UC Berkeley Department of Geography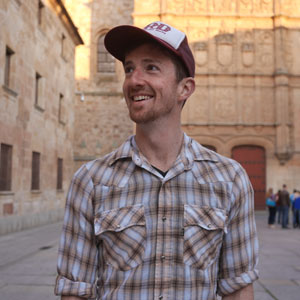 Michael studies the changing political economies of northern California as marijuana production becomes formal, public, and represented broadly.
Polson, M., Bodwitch, H., Biber, E., Butsic, V., Grantham, T.
There are many barriers to participation in California's regulated cannabis industry. Is there a way to achieve environmental objectives, farmer compliance, and an equitable transition away from illegal markets?
Polson, M., Butsic, V., Dillis, C., de Genova, H., Grantham, T., Herrera, L.R., Hossack, J., Laudati, A., Martin, J.V., Parker-Shames, P., Petersen-Rockney, M., Sorgen, J., Starrs, G.
This report presents multiple pathways for consideration by state and local governments, in their efforts to improve cannabis cultivation policy.
Bodwitch, H., Polson , M., Biber, E., Hickey, G. M., Butsic, V.
Despite legalization, illicit cannabis production continues in California. Surveys reveal that small farmers face outsized burdens to compliance.
Dillis, C., Biber, E., Bodwitch, H., Butsic, V., Carah, J., Parker-Shames, P., Polson, M. and Grantham, T.
How has legalization shaped patterns of farm location, size, land ownership, and regulatory compliance in California?
Polsen, M. and Bodwitch, H.
Elementa: Science of the Anthropocene
Should collective systems of resource sharing developed under cannabis prohibition be explicitly addressed via legalization, policy, and programs?
Environmental and Planning D: Society and Space
As questions of cannabis legalization arise, exurbs struggle to differentiate the rural and urban.
Polson, M., Petersen-Rockney, M.
Siskiyou County, and many other counties in California, chose not to recognize cannabis cultivation as agriculture. This ethnographic study reveals the effects on parity in farmer rights and access to resources.
Environment and Planning E: Nature and Space
How have environmental concerns become cover for injecting exploitation, inequality and stigma into the policy and regulation of cannabis production?
In Economy, Crime and Wrong in a Neoliberal Era
Long before legalization, the use and distribution of marijuana was framed in neoliberal market terms.
The Illicit in the Governance and Development of Cities, Regions, and Networks: Corrupt Places
Explore marijuana's pivotal role in defining the development of Humboldt County in rural North Coast, California.
Territory, Politics, Governance
Power shifts in the governance of medical marijuana redefine 'community' and territorial production.
PoLAR: Political and Legal Anthropology Review
A state-land-finance complex emerges from a changing political economy of marijuana in California.